Clifftop Garden 🏡
Home • Schedule • Pinterest↗ • Plants↗ • Management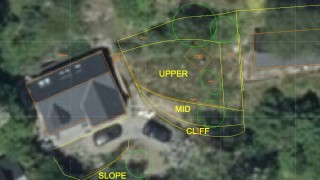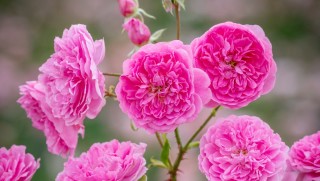 The modern detached house is hewn out of the steeply sloping valley, with a steep cliff edge to the north and east.
The irregularly shaped south facing garden is situated to the east of the house and is on 3 different levels, covering an area of about 15m by 15m. The usable area is about 12m by 8m.
Intention

A secret, ornamental wildlife garden, full of scented plants and native wild flowers for insects. There's a hidden pergola and seating, draped with climbers, with views down the valley. The structure is defined by a curving path and fruiting, evergreen shrubs.
Lots of wildlife, lots of scent, privacy, and a sense of seclusion.
The colour scheme is pinks, purples, reds and white.

There's no access to the lower level, so it is covered with low-maintenance and shrubs, with a small specimen ornamental tree. The rock face is laid with erosion control roll and planted with non-competitive fescue grass for binding the soil and native wild flowers.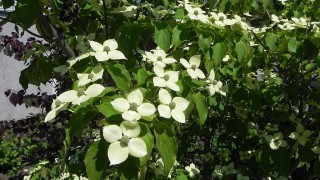 Below the house is a steep slope, covering an area of about 8m by 3m. Replacing the Buddleia at the top will be a colourful hedge for privacy, with relaxed planting below of ferns and other woodland plants.

Features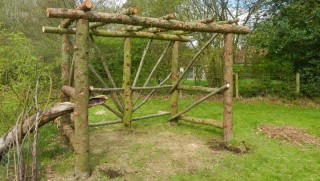 Winding gravel path to pergola, past screening hedges and shrubs.
Crafted pergola, with tin roof & climbers
Rainwater harvesting
Tea plants & Storm Kettle in the pergola!
Post and rail fence
Crafted 2 seater bench
Secret, east-facing seating area
Tapestry Lawn, using native species
Slate stone piles
Mediterranean plant area (added grit for drainage)
Coir erosion control roll for steep edges, seeded with fescue grasses & low growing wild flowers.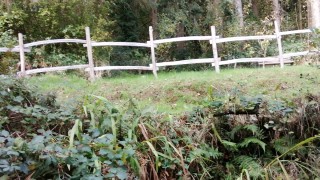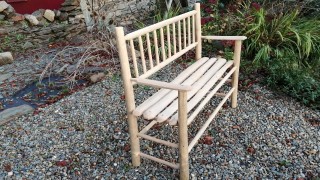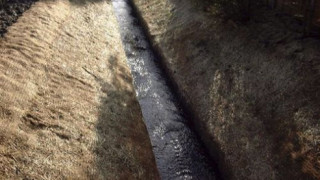 Tapestry Lawn species
Scented, full sun or part shade.
Sweet Violet (Viola odorata)
Chamomile (Chamaemelum nobile)
Maiden Pink (Dianthus deltoides)
Bird's Foot Trefoil (Lotus corniculatus)
Primrose (Primula vulgaris)
Mother of Thyme (Thymus praecox)
Yarrow (Achillea millefolium)
Pennyroyal (Mentha pulegium)
Ground Ivy (Glechoma hederacea)
Silverweed (Argentina anserina)
Harebell (Campanula rotundifolia)
Fox-and-cubs (Pilosella aurantiaca)
Mouse-ear Hawkweed (Pilosella officinarum)
Cinquefoil (Potentilla reptans)
Lesser Stitchwort (Stellaria graminea)
Red Clover (Trifolium pratense)
Germander Speedwell (Veronica chamaedrys)
Bugle (Ajuga reptans)
Daisy (Bellis perennis)
Self-heal (Prunella vulgaris)
White Clover (Trifolium repens)
Plant ideas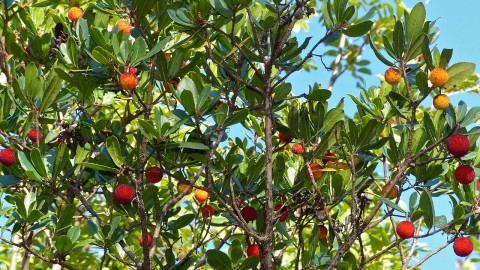 Fragrant plants, evergreen shrubs, perennial insect-friendly wild flowers…
Sketches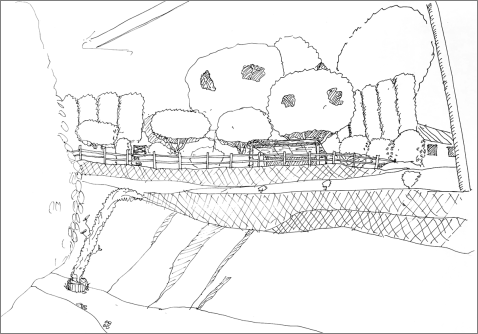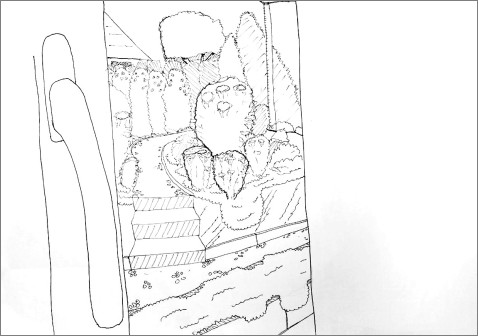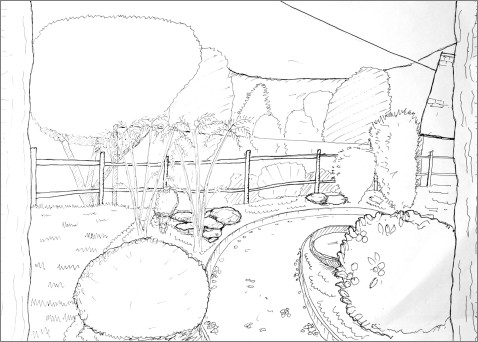 Videos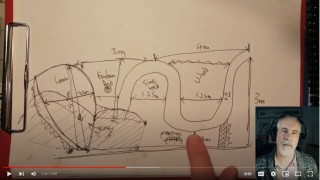 Files
This page online: https://notes.grwd.uk/clifftop